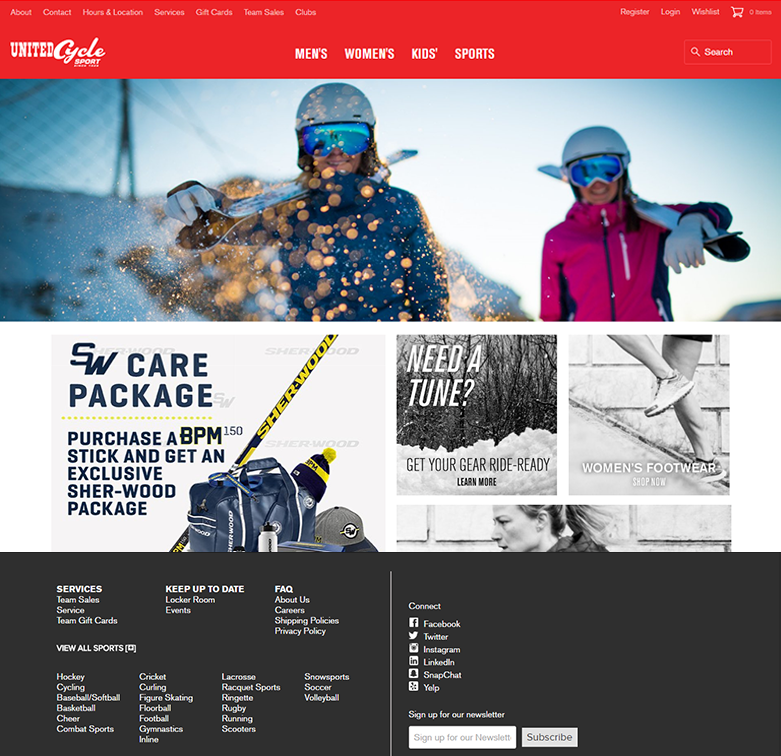 Client Name: United Cycle Sports
Location: Canada
Solution Implemented: B2B and B2C
United Cycle Sports are a specialty sport store in Edmonton, Alberta.  They carry gears for over 30 sports with 100000 of products on the website supporting variations.
Our B2C solution integrated with LS Retail is a great fit to manage the volume and features like faceted search and navigation helps connect the customers easily with the product they are looking for!
Client Name: Mack Trucks
Location: United States
Solution Implemented: B2B and B2C
Part of the Volvo group, Mack Trucks is one of North America's largest manufacturers of heavy-duty Class 8 trucks, engines and transmissions.
DeS implemented B2B and B2C store solutions with Integration to LS Retail. They have 1000s of customers and dealers that exist throughout the country. DeS is able to manage their complex pricing structure with various coupons and promotions functionality on the webstore.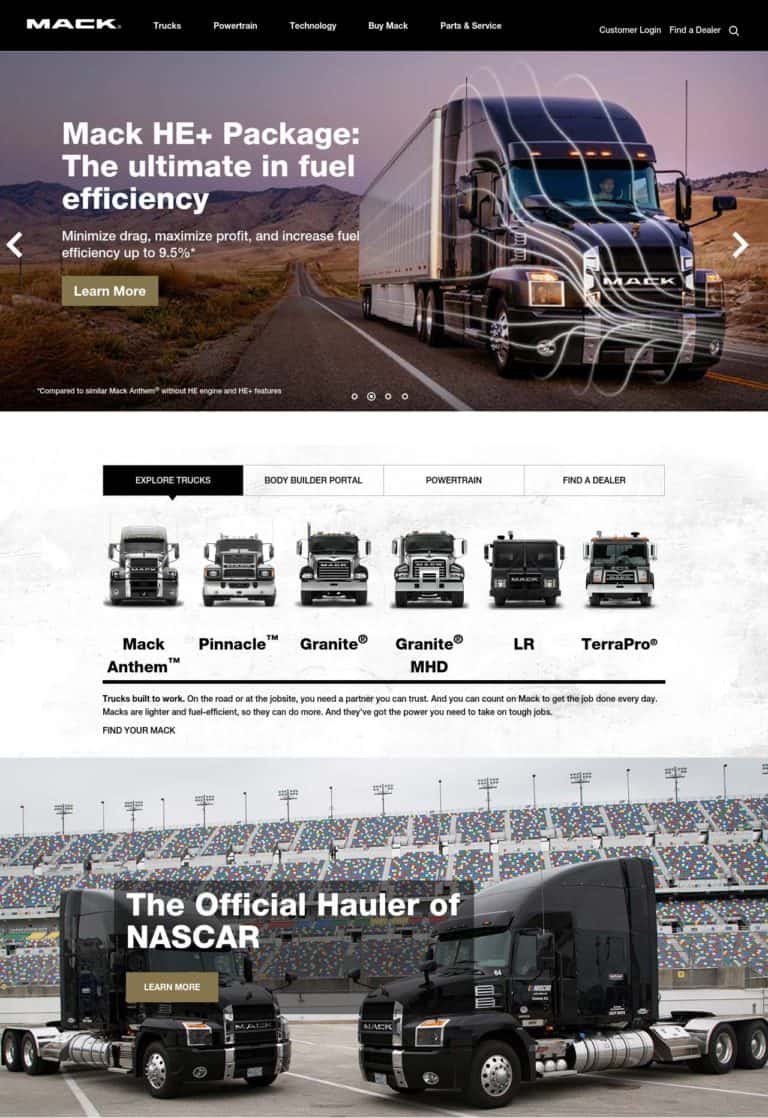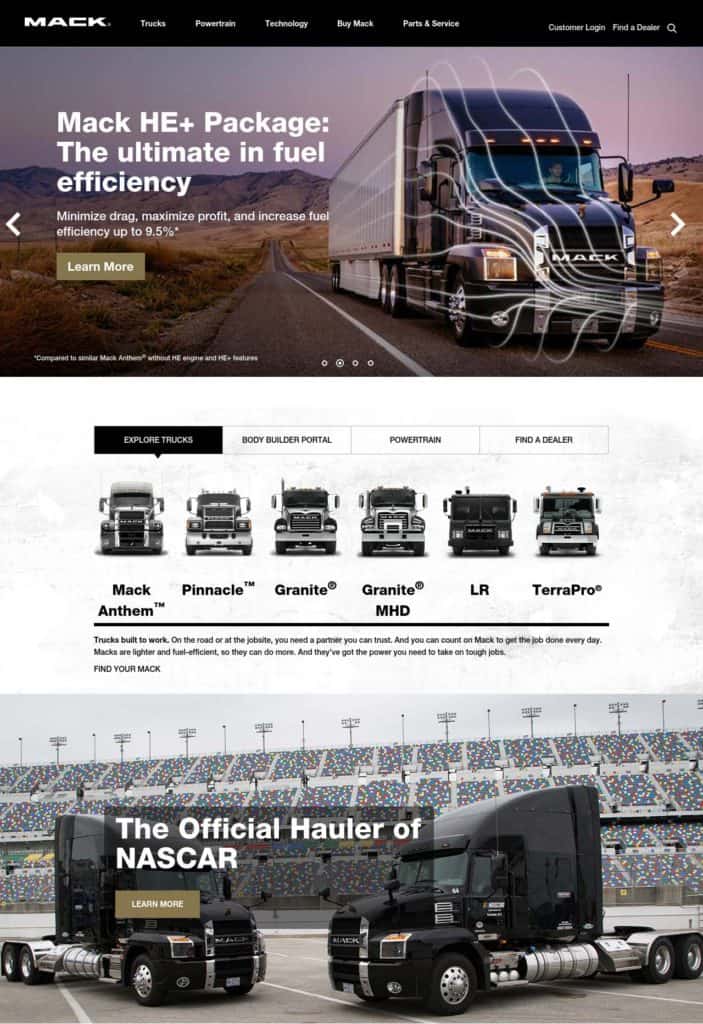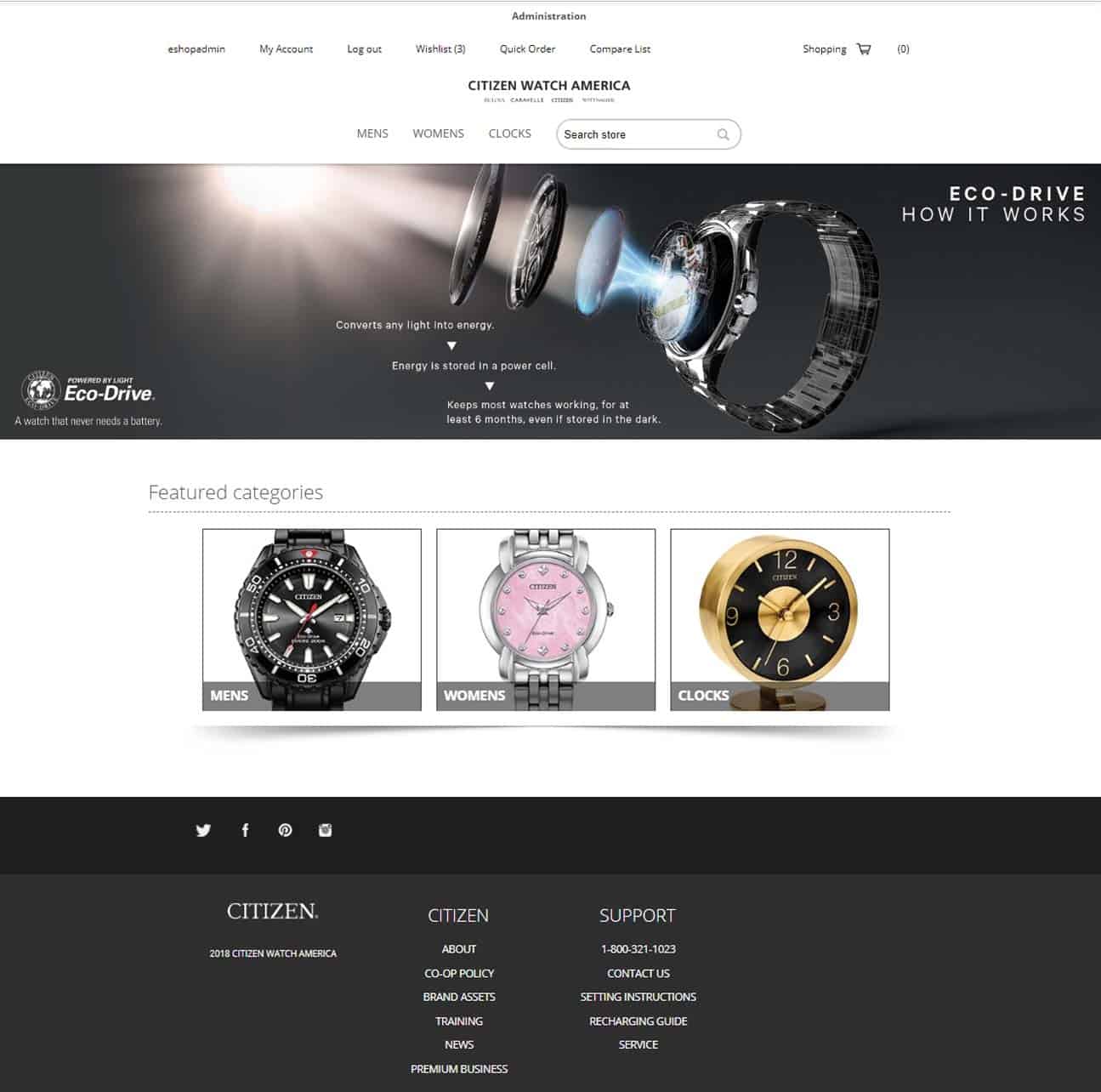 Client Name: Citizen/Bulova
Location: United States
Solution: B2B and Sales Portal
Pioneer in watchmaking and innovative technology Citizen and Bulova use eShop for their B2B (Customer Portal) and Sales Portal for their internal sales team to perform account management for their customers.
With locations all over US, the portal gives access to Dealers to place orders, print orders, view history, manage accounts etc. The portal easily manages their complex pricing with Integration to Flintfox-trade pricing. Dealers are also able to download invoices, check balance and make payments through the portal.
Client Name: Buehler
Location: United States
Solution: B2B and B2c
Buehler is a Premier manufacturer of metallography equipment for material preparation, testing and analysis, based out of Illinois US.
DeS implemented Real-time Integrated B2B and B2C solution for Buehler providing a storefront to manage their variety of products and their restrictions on display based on logins. Buying with complicated shipping restrictions by country and zip code, custom quote process, filters, coupons are some of the features the portal provides to its customers.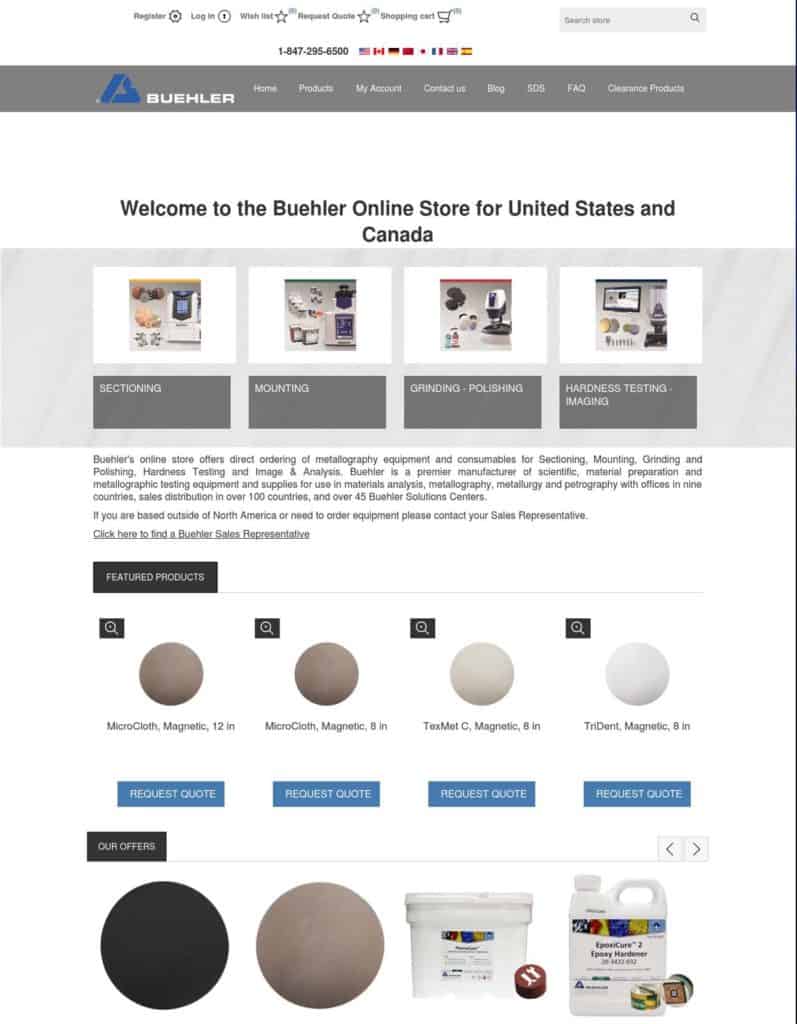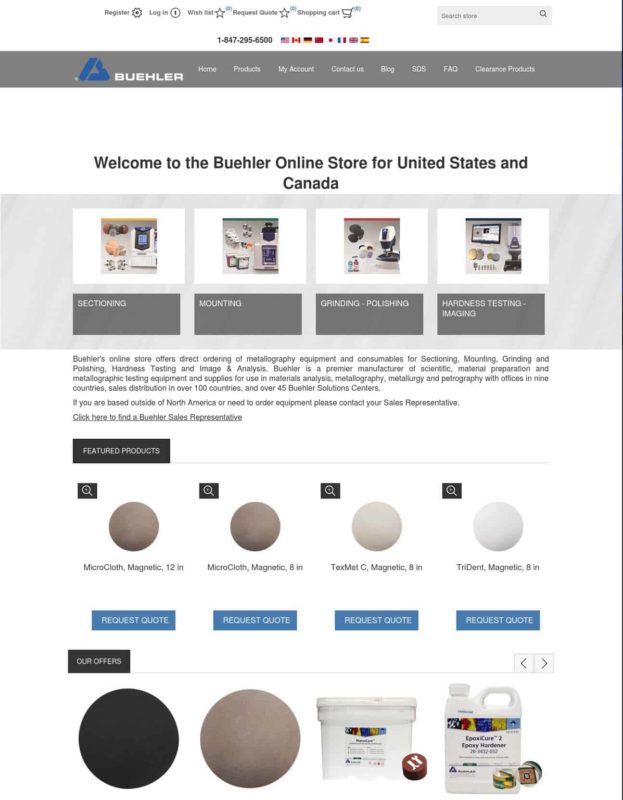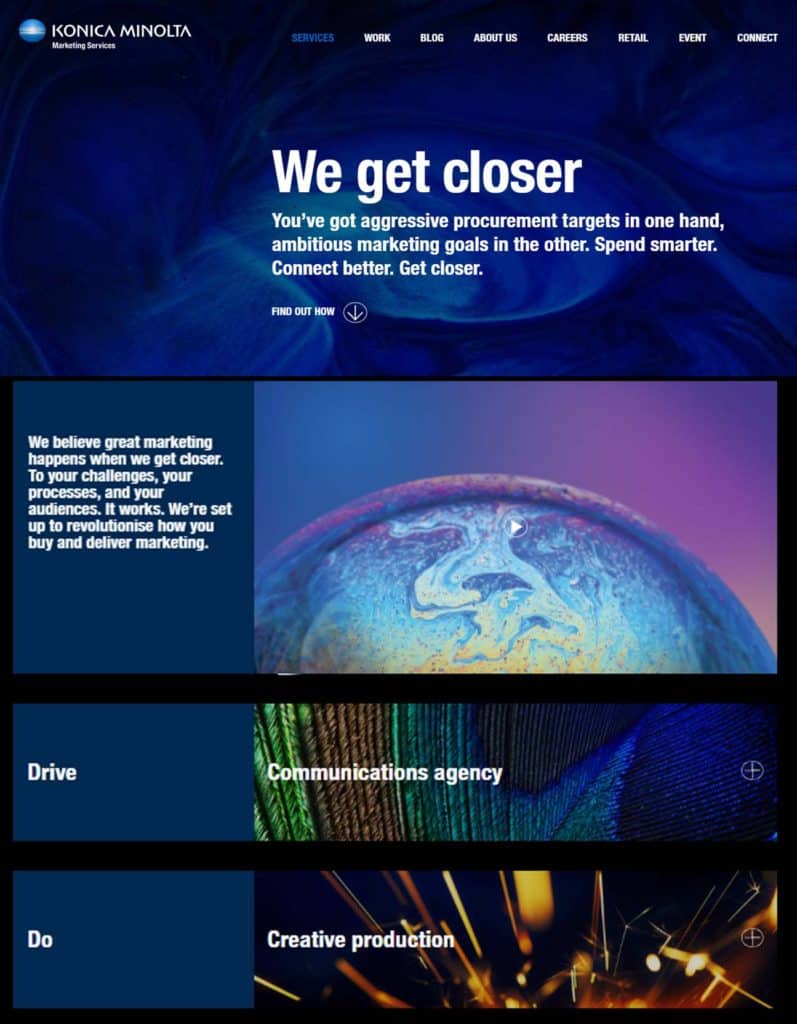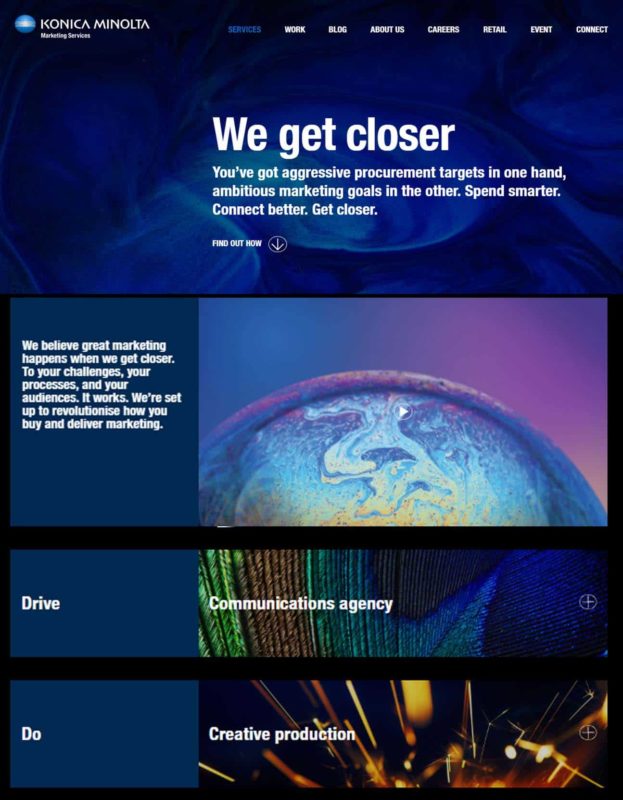 Client Name: Konica Minolta Marketing Services
Location: United Kingdom
Solution: Supplier/Vendor Portal
Charterhouse is a print management and creative production powerhouse that got acquired by KMMS.
DeS implemented a Supplier/Vendor Portal to provide a self-service platform for their vendors to manage Purchase Order, Quotes and Invoices. Customized screens, Business documents Upload/Download functionality, Complicated Reporting and Statistics tool, Alerts and notifications on activities etc. A full-fledged portal implemented with Multi-company and in Multi-currency with Vendors accessing it all across the world. 
Client Name: supplyFORCE
Location: United States
Solution: Vendor/Supplier Portal
supplyFORCE delivers multi-category MRO (maintenance, repair, and operating) solutions to large Fortune 1,000 companies through our network of 200+ trusted local and regional distributors with more than 2,500 branch locations
DeS implemented Supplier/Vendor Portal providing the ability to create and manage profiles online. Real-time PO updates, collaboration of Business Documents, display reports, ability to process invoice online and EDI error Automation.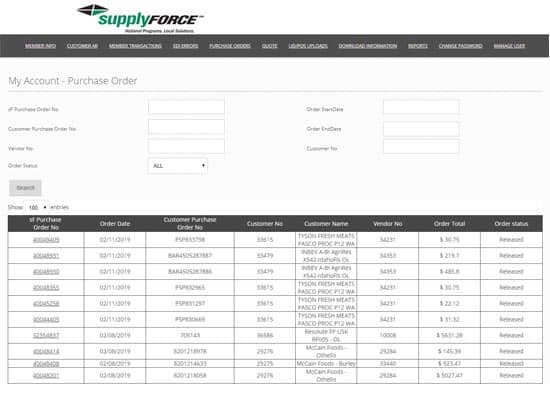 find out why eShop is the right choice for your business