The process of implementing eShop has been an education in how our database was set up 20 years ago and how it has grown organically since.
The team at Dynamics eShop has been phenomenal! They have time and again accommodated our "special" business needs. We have a product catalog of just over 6400 items of which over 2500 are public to our customers. The differential are products used in kitted items – like a Welcome Gift that uses 18 different products to build and we present the customer with choices for 4 of those to mix and match. Then there are our variants, in some cases our items have 3 different option groups with 30 variations in each group. That is a complicated thing for my human CSRs to do, let alone some middleware code, yet eShop handled this situation without my staff having to significantly change any of our database processes!It has taken just about the same amount of time to launch our original website which is not linked to our ERP at all.
I really wish we had done this years ago, it would have saved us at least 3100 work hours annually and allowed us to avoid many input errors that would add another 500 hours of wasted time each year. In fact we've saved about 10% of the implementation cost by finding and correcting errors as we've moved through the process with eShop.
The eShop team is providing us a complete solution that goes beyond the "guts" of database integration and goes into the aesthetics, usability and conversion rate of our site. Naveen and his team are wonderful to work with, I recommend them highly for your NAV to web needs, you will not regret the decision.
Marshall Thomas,
CIO.
Welcome Home America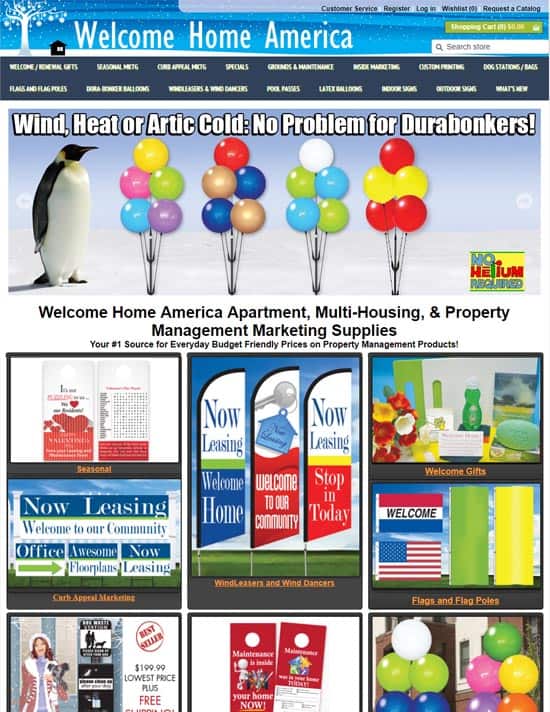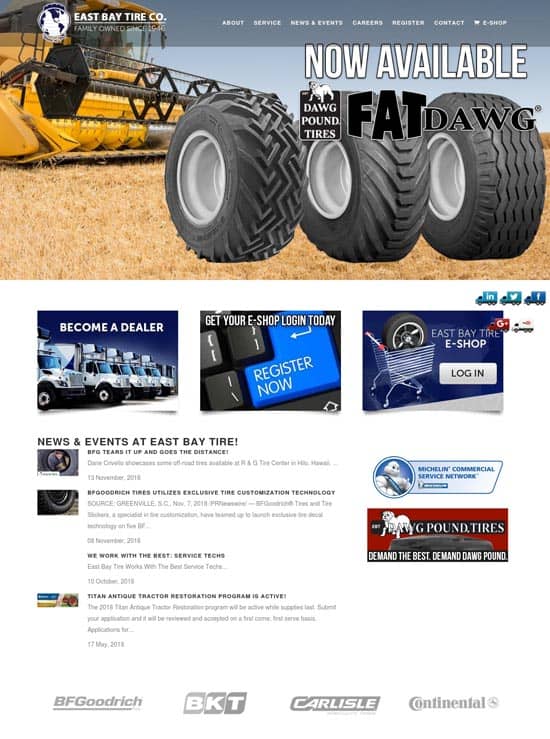 Our e-Shop solution is delivering an unbelievable user experience to our customers. Customers no longer have to call-in to get inventory availability or place orders because it's all just a click away.
Our e-shop solution has been getting a lot of praise because it is user-friendly and easy to use.  The "Favorites" feature has blown customers away with its ability to add items can be added to your cart in milliseconds.The e-Shop team is extremely knowledgeable and the professionalism is very pleasing and e-Shop team's urgency to understand the issues and get them resolved in record time.It is projected that e-Shop will save over 500 man-hours annually.We would recommend this solution to other companies using Microsoft ERP systems or needing a standalone online shopping advantage. 
TJ Copeland,
IT Director,
East Bay Tire. 
Dynamics eShop provides a robust B2B self-service portal for customers to browse our product catalog, access customer-specific pricing, view real-time stock availability, create and save shopping carts, place orders, view invoices, and much more.
Tight integration with ERP provides real-time access to customer, inventory, pricing, and order data- Customer-specific catalog groups for product display, sales restrictions, and pricing- Built-in CMS and SEO data fields- Out-of-the-box store features and configuration- User-specific roles, access, and restrictions- Flexible payment options, including credit terms- Manage repeat, routine, and bulk ordering- Responsive UI for a unified browsing experience across multi-browsers and devices- Active nopCommerce plug-in marketplace for expanded store features and functionality.
Native search has limited features and configurable business rules OOB and requires customization, a third-party plug-in, or enterprise search integration. Note: we are currently on v4.2 and plan to explore new search features added to more recent Dynamics eShop product releases.
Matt E.
Director of eCommerce
GNE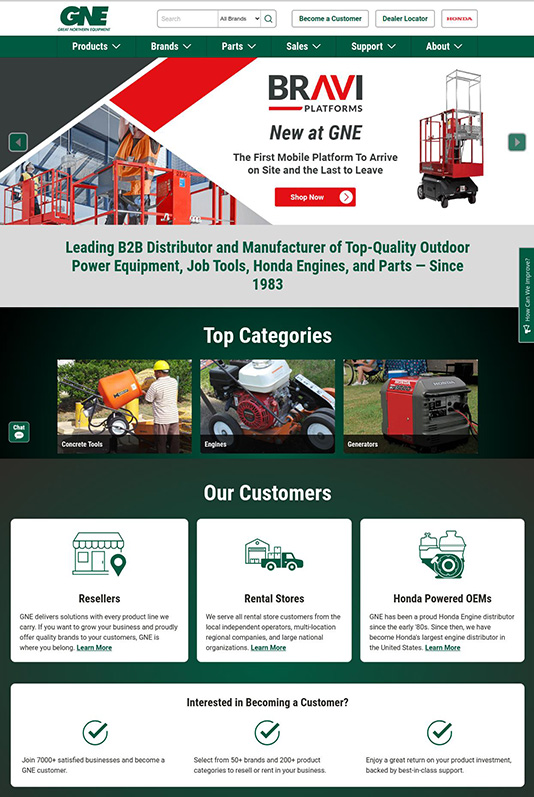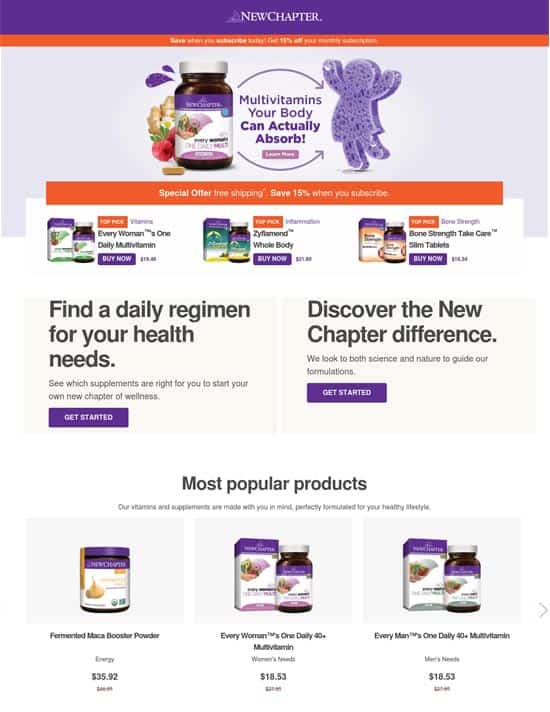 We made the decision to seek out a B2B solution and EShop is where our search ended.  The demo convinced us that this would be a relatively smooth integration and offered the simplicity we knew our end users would be looking for.
It became apparent very soon into the integration that we'd made the right decision.  Our implementation team was extremely responsive, very detail oriented, understood our needs, and exceeded our expectations.
Today we currently have thousands of registered end users and we are very effectively selling our products by adding a fantastic solution to Ecommerce that is key to staying current.  The bottom line is that not only do we have sales coming in on a regular basis with this solution, we also have mainstreamed our customer service administrative responsibilities.
EShop also has fantastic reporting capabilities that quickly allow us to view outstanding shopping carts that haven't been placed, sales, trends and much more.  The orders integrate seamlessly into our system and with a single click the order is released for shipment.  We've only started using the capabilities that EShop offers and we're already looking at way to expand our reach.
We would highly recommend this EShop to any organization looking for a great
Ecommerce Solution!
Natalie,
Project Manager
The ease of integration with the NAV product & eShop team knowledge about the product surprised us.
Working with the Dynamics eShop team has been an excellent experience.  They have surpassed our client's expectations in terms of product knowledge, the implementation experience and overall service.  We would recommend the Dynamics eShop product in the future!
Mark McClung
OmniVue | Director of Professional Services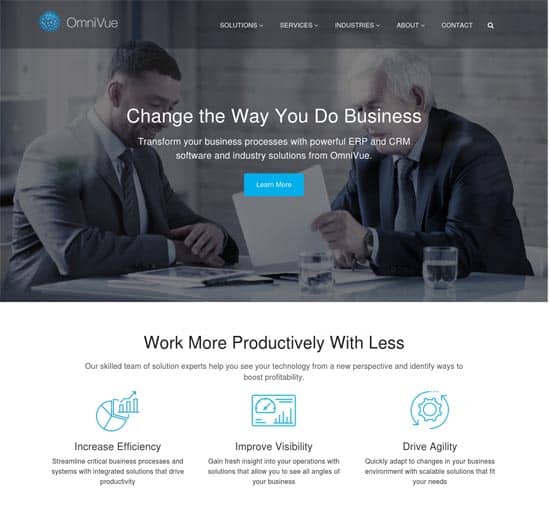 Check our customers portfolio
find out why eShop is the right choice for your business